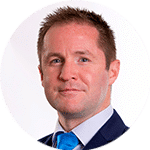 Dáire Ferguson, CEO di AvaTrade
Dáire Ferguson è arrivato ad AvaTrade dopo aver ricoperto la posizione di Dirigente preposto al Tesoro presso la Bristol Myers Squibb, l'azienda farmaceutica leader a livello mondiale. Precedentemente ha lavorato come Responsabile del settore forex per grandi gruppi internazionali di Londra e Dublino specializzati in servizi bancari e gestione degli asset. È entrato a far parte del team di AvaTrade nel 2008 in qualità di Direttore del trading e della gestione del rischio. Dáire ha conseguito una laurea in informatica e una in economia, rispettivamente presso l'University College Dublin in Irlanda e la Lindenwood University in Missouri (Stati Uniti).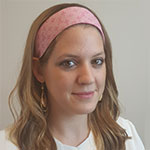 Sari Hemmendinger, CFO
La signora Hemmendinger è venuta ad AvaTrade dopo aver ricoperto il ruolo di Senior Manager presso PwC, una delle 5 grandi aziende di CPA globali. È entrata in AvaTrade nel 2015 come Finance Manager.
La Sig.ra Hemmendinger ha conseguito un Master in Giurisprudenza, una B.A in Contabilità e Sistemi Informativi e anche in Contabilità Certificativa (CPA).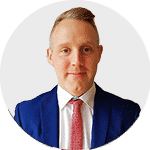 Turlough McIntyre, Vice President Risk Management
McIntyre vanta oltre 9 anni di esperienza nei mercati finanziari ed è entrato in AvaTrade nel 2011 dopo aver ricoperto diverse posizioni in Alled Irish Bank e un'importante società di revisione contabile in Irlanda. McIntyre ha una laurea in Matematica della National University of Ireland, Maynooth e una laurea specialistica in Finanza e Mercati di capitali della Dublin City University e un'ulteriore laurea specialistica in Matematica della National University of Ireland, Galway.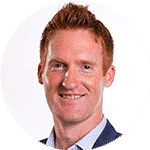 Ian Webb, VP Compliance
Ian Webb possiede oltre 15 anni di esperienza nel campo della compliance applicata al settore dei servizi finanziari. Prima di entrare a far parte del team di AvaTrade, ha lavorato 10 anni presso la Citco Bank Nederland N.V. in qualità di Direttore compliance e MLRO. Ian Webb ha iniziato la sua carriera presso Deutsche Bank ed è certificato come specialista anti-riciclaggio di denaro (ACAMS). Possiede diversi diplomi in compliance ottenuti presso l'Istituto irlandese per la regolamentazione bancaria e finanziaria del National College of Ireland.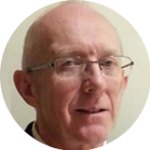 Peadar O'Shea, Direttore non esecutivo
Peadar O'Shea, ex Amministratore Delegato di Morgan Stanley a Londra, è un imprenditore e un investitore. Ha trascorso la sua carriera professionale nel cuore dei mercati capitali globali, inizialmente con la Banca centrale d'Irlanda, per poi terminare nel ruolo di Amministratore Delegato negli uffici di Londra di Morgan Stanley. Ha lavorato inoltre per il Global Investment Strategy Group di Morgan Stanley, scrivendo regolarmente per le pubblicazioni di ricerca di investimento delle società. Oggi Peadar O'Shea ricopre il ruolo di Direttore consultivo di una prestigiosa società di hedge fund leader al mondo e diverse posizioni in molti consigli di amministrazione e comitati consultivi.